May 20212 Keeper's Report
What a year already! Are we right!? And now, just like the humidity your Keeper's Report is back (hopefully it's more welcome than the humidity).
We're dropping all the latest news and action in the fight for clean water. That's good because if you're anything at all like us, you've been enjoying a lot of time on the water lately and want to make sure your kids can do the same when they're older.
Don't forget, everything you see here is 100% community supported by people just like you. Make a gift today and help make sure our boots stay on the water working for you and your favorite waterway: CharlesotnWaterkeeper.org/give
This month we're hitting all of our least favorite topics. What are they? You'll have to read on . . .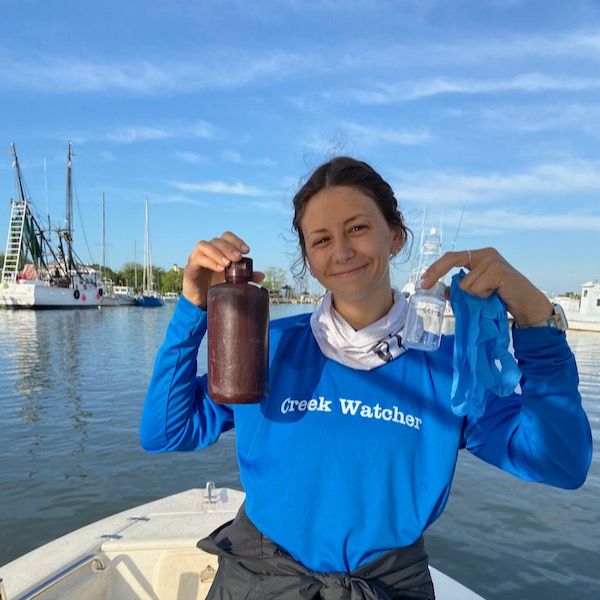 So . . .  is it safe to swim?
Not always. That's why we test bacteria levels in popular rivers and creeks to keep you and your family healthy and safe while enjoying the water. We added 5 new sites this year, including Hendricks Park on Filbin Creek and the Stono River at Sol Legare boat landing.
Testing starts this week and the first batch of results will be out this Friday! Don't get sick or left in the dark, make sure you stay in up to date with all the latest water quality information:
Know before you go: CharlestonWaterkeeper.org/signup (check water quality alerts)
Download: The Swim Guide
Oh and earlier this year, we got DHEC to close a decades old loophole that allowed unhealthy levels of bacteria in the Harbor and Shem Creek. Now all your rivers and creeks have one consistent standard to protect your health!
We got your back. Now go get wet!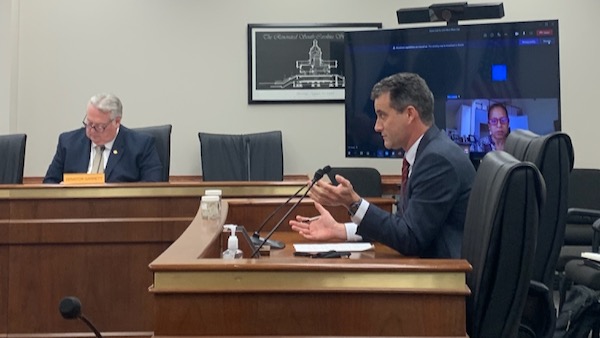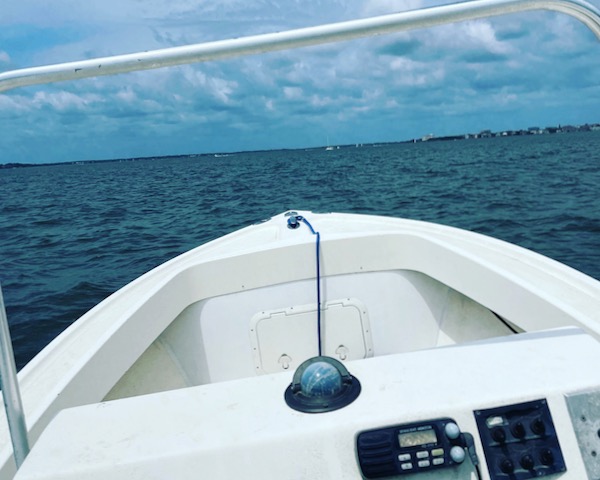 The Number 2 is running (again)
The Number 2 is back at City Marina and ready for service! Thanks to your support, we are proud to be offering a free mobile marine pumpout service to keep your waterways sewage free.
The Number 2 has a whole new fuel system including a handy hatch that will make dealing with issues a lot easier down the road. And, more reliable too!
Reach out to Capt. Meredith to schedule a pumpout or learn more about the Number 2:
Quick hits
After last year, our volunteer events are back in a big way and folks are getting muddy and dirty for clean water all the time. Join an event today!
Not up for volunteering? That's cool, it's not for everyone. You can show your support for clean water with some super cool Charleston Waterkeeper gear. Shop our online store.
Don't sleep on the fight for clean water. Stay up to date on all the latest news and action in your favorite creeks and rivers on Facebook, Twitter, and Instagram.
And, we've finally updated our LinkedIn page. Follow us!