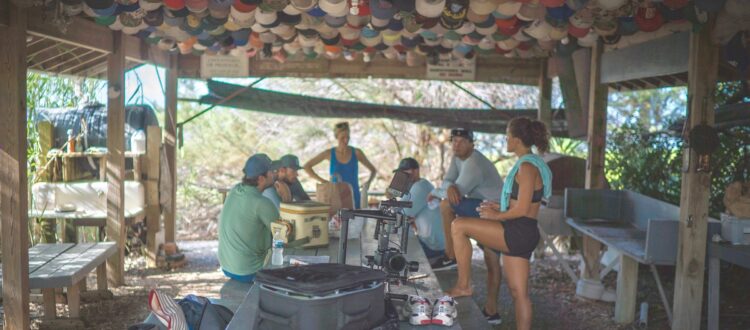 We caught up with our favorite water loving brand
HP: Why do you choose to support Charleston Waterkeeper?
FF: Our company values are very aligned with CWK. We strive to protect the Charleston waterways and local ecosystem we live and play in.
HP: What is your favorite way to enjoy clean water?
FF: We don't discriminate. Fishing, boating, paddle boarding, surfing… you name it.
HP: What is your favorite waterway in Charleston?
FF: Wando River in Mt P. There's great access from multiple boat ramps and plenty of room for boating and fishing since it's such an expansive waterway.
HP: Tell us something interesting about yourself that we might not know?
FF: Free Fly was nearly named Naked Fly. Although memorable, we look back at the potential name and cringe. We likely would have been caught in a lot of email spam boxes.
ABOUT FREE FLY APPAREL
Headquartered in Charleston, S.C., Free Fly Apparel is a family owned company that stands for comfort and freedom. Founded in 2011 with the mission to overcome a big problem: Outdoor performance apparel was too complicated and too uncomfortable. After years of researching fabric blends, Free Fly landed on natural Bamboo apparel, offering both butter-soft comfort and performance for long days in the sun. Free Fly believes that life's best moments are spent outside doing the things you love, so they have made it their mission to empower your most comfortable life outdoors. A vital part of the company's mission is to give back to our community through conservation efforts; protecting the land and waterways we play in. For more information, visit freeflyapparel.com.