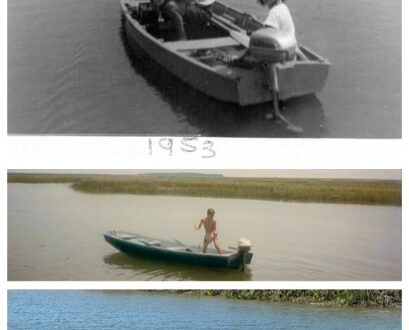 INTERVIEW WITH GABRIELLA ANDREWS
We caught up with Gabriella!
HP: Why do you choose to support Charleston Waterkeeper?
GA: Our economy, livelihoods and quality of life all benefit in some way from the natural resources that make Charleston such an incredible place to live, work, enjoy and visit. We all need an advocate that is 100% focused on protecting our waterways. Charleston Waterkeeper is best equipped with the scientific knowledge and data, tools and passion to represent our voices and protect everyone's rights to clean water. I am so grateful to CWK for fighting to ensure that not only we, but future generations, can experience the Lowcountry's waterways the same way we can today.
HP: What is your favorite way to enjoy clean water?
GA: My favorite time on the water is exploring our barrier islands by boat, whether it be surf fishing in the fall or just exploring new areas and watching wildlife.
HP: What is your favorite waterway in Charleston?
GA: This changes with the seasons, but this time of year, we love visiting the North Edisto.
HP: Tell us about what you have been working on or a recent project
GA: This is really my son's project, but it brings us all so much enjoyment and teaches us a lot about saltwater creatures and fish. Our 10-year-old is enamored with catching different species of small fish (whether in a dip net, cast net or with a fishing line) and critters under rocks to put into his saltwater aquariums. We identify them and watch them in the tank for a month or so, then return them back to their homes.
HP: Tell us something interesting about yourself that we might not know?
GA: In my twenties, I earned my 100-ton Captain's license after spending time on various boats including a square-rigged traditional training ship and crewing on private boats. It was a goal I wanted to accomplish, but I never really put it to use. Unfortunately, the curse of sea sickness didn't help in pursuing a longer career on the ocean, but I'm beyond content with the abundance of water access right here at home!
HP: Tell us about the significance of these photos
GA: I think the message of preserving our waterways for future generations is so powerful. There are four generations represented here on the same stretch of the creek. My grandfather, uncle and mother in 1953, my brother, Peter Brown around 1985 and my son, Charlie and his cousin, Eliza Brown in 2022.