November 2022 Keeper's Report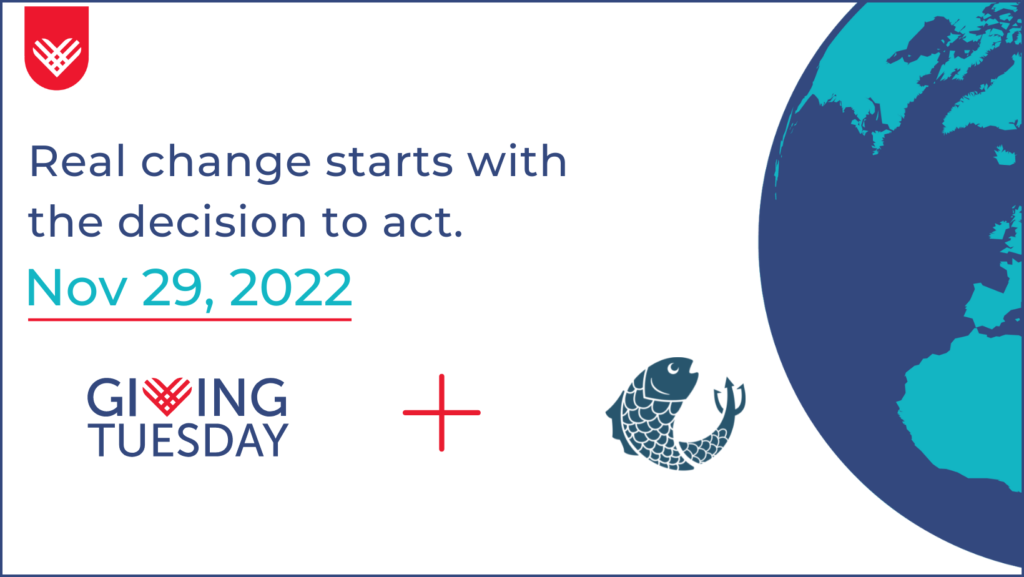 Dear Charleston,
Nothing is quite like a tidal creek in the fall! The salt marsh is a beautiful golden brown, the air is cool and dry, the oysters are ready for roasting, and everything seems a little slower and more relaxed. It's a special time to be on the water and a gentle reminder of why the fight for clean water is so important.
Taking stock of another big year, it's clear that you continue to empower Charleston Waterkeeper to stand strong as the voice for your waterways. Together, we've pushed the fight from James Island Creek, to the South Carolina Statehouse, to the courtroom, and everywhere in between. We:
Secured state funding to clean up bacteria and pathogen pollution in James Island Creek once and for all,
Filed a Clean Water Act lawsuit to protect 180 acres of wetlands on the Cainhoy peninsula from being filled for a massive suburban development,
Leveraged state coastal zone laws to demand DHEC fully scrutinize high-density residential development projects that use polluting septic tanks,
Mobilized more than 1,500 volunteers, community scientists, and field investigators to test water quality, clean up creeks and marshes, and restore oyster habitat.
Together we are building a stronger and more resilient community for clean water. That work isn't finished and the fight isn't over. Sustaining progress requires us to join together as one community for clean water.
Giving Tuesday is Nov 29 and thanks to a generous matching gift from the Butler Family Foundation, your contribution for clean water will be doubled! Join Charleston Waterkeeper this Giving Tuesday and let's continue building a clean water community together.
As always, thank you for standing up to protect and restore your waterways for future generations!
Sincerely,
Andrew Wunderley
Your Charleston Waterkeeper
News
Nine seasons of Swim Alert!
We test bacteria to keep you safe and to drive change for clean water. Tuberculosis, cholera, staph, and vibrio can get you really sick if you're not paying attention to the data.
Live 5 News: Watch Today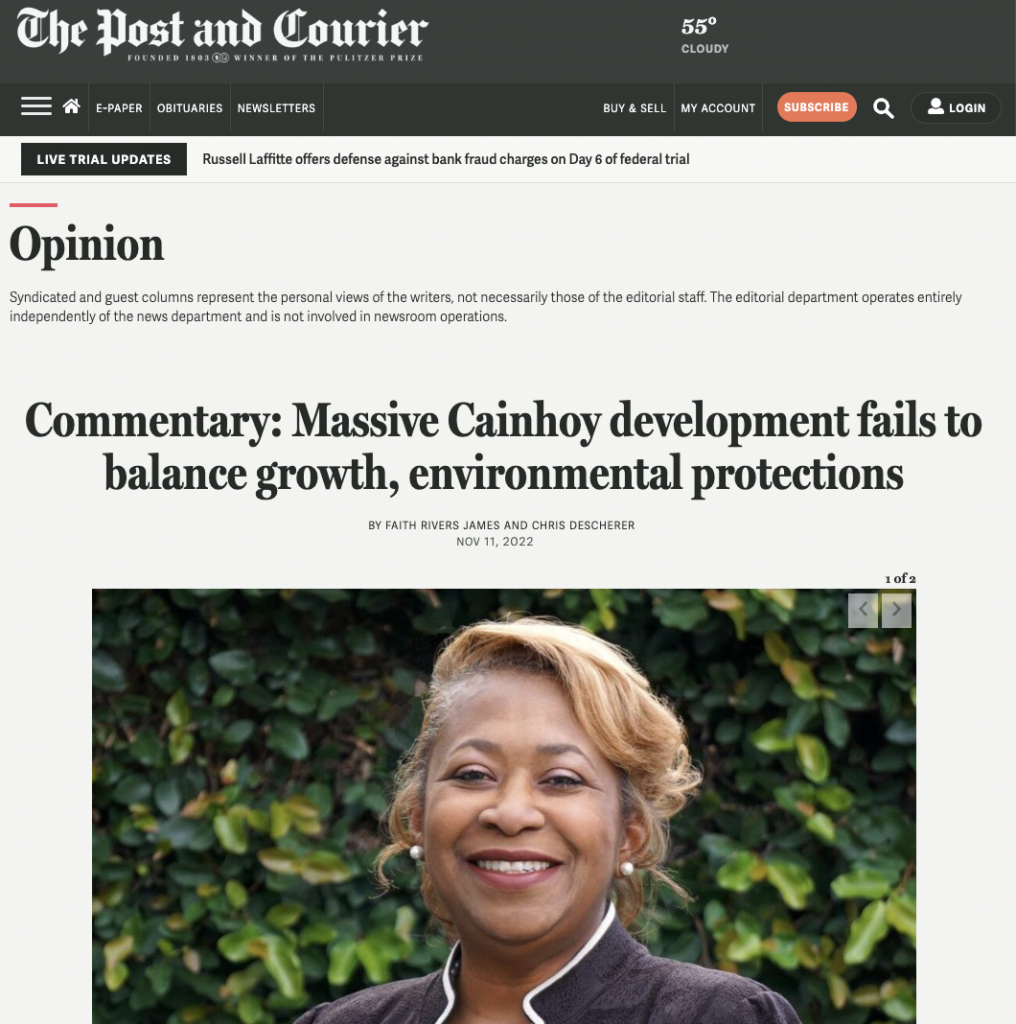 180 acres of pristine wetlands at risk
Along with several partners, we filed a Clean Water Act lawsuit to protect 180 acres of wetlands on the Cainhoy peninsula from being filled for a massive suburban development.
The Post and Courier: Read Today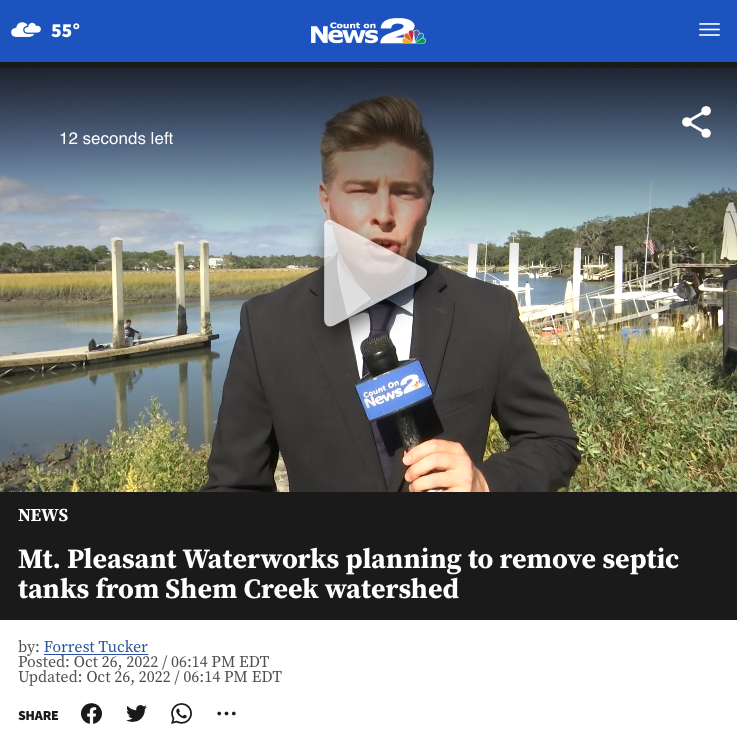 Great news for Shem Creek!
If you're like us you like your creeks without bacteria and pathogens. Good action from Mount Pleasant Waterworks who applied for a grant to remove septic tanks from Shem Creek's watershed.
Count on 2 News: Watch Today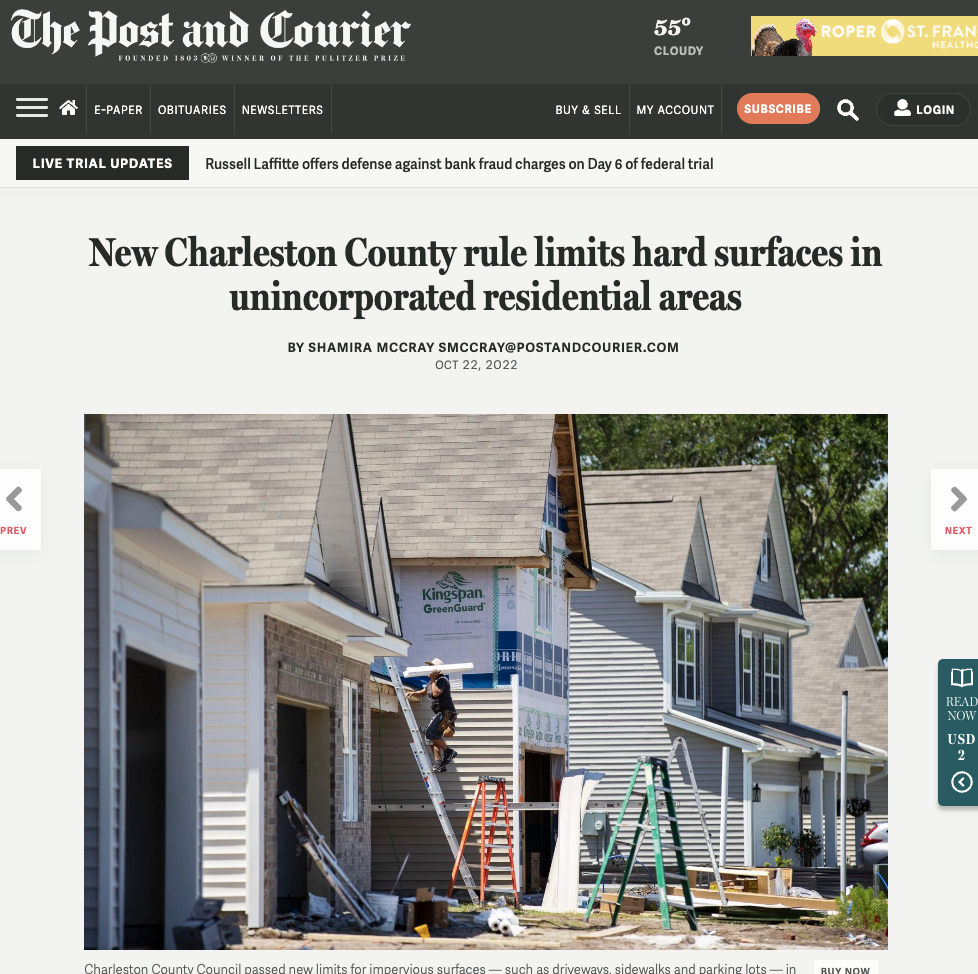 Watered down rules
It's right to put limits on impervious surface cover like parking lots etc. It's not good to carve out exceptions for big industries that should be doing more to stop flooding and polluted flood water.
The Post and Courier: Read Today
Member Spotlight
Paul Butler
We had the pleasure of catching up with Charleston Waterkeeper's champion of Giving Tuesday!
Paul and his wife Molly, when not on the Lacrosse field or on the water with their children, are incredibly active in the Charleston community! The two serve as leaders in youth empowerment and are deeply passionate about conservation issues. Together, they are a force in our community, driving positive change for a more sustainable future for the next generation.
We are honored they chose Charleston Waterkeeper as the beneficiary of a matching challenge for Giving Tuesday 2023!
Clean Water Updates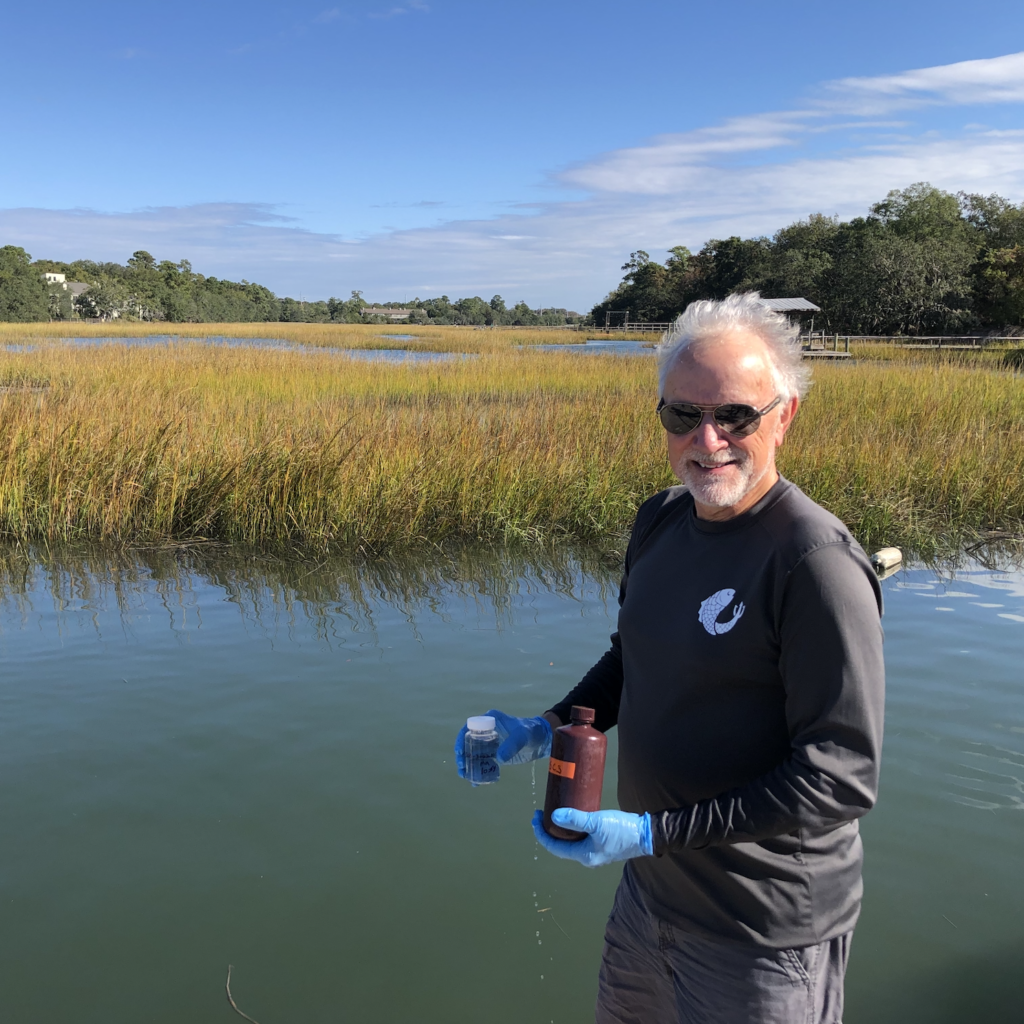 That's a wrap on season 9!
We wrapped up the end of our 2022 Swim Alert bacteria monitoring season at the end of October! We'll be back in Spring 2023 with our weekly Swim Alert reports!
Swim Alert: 2022 All Results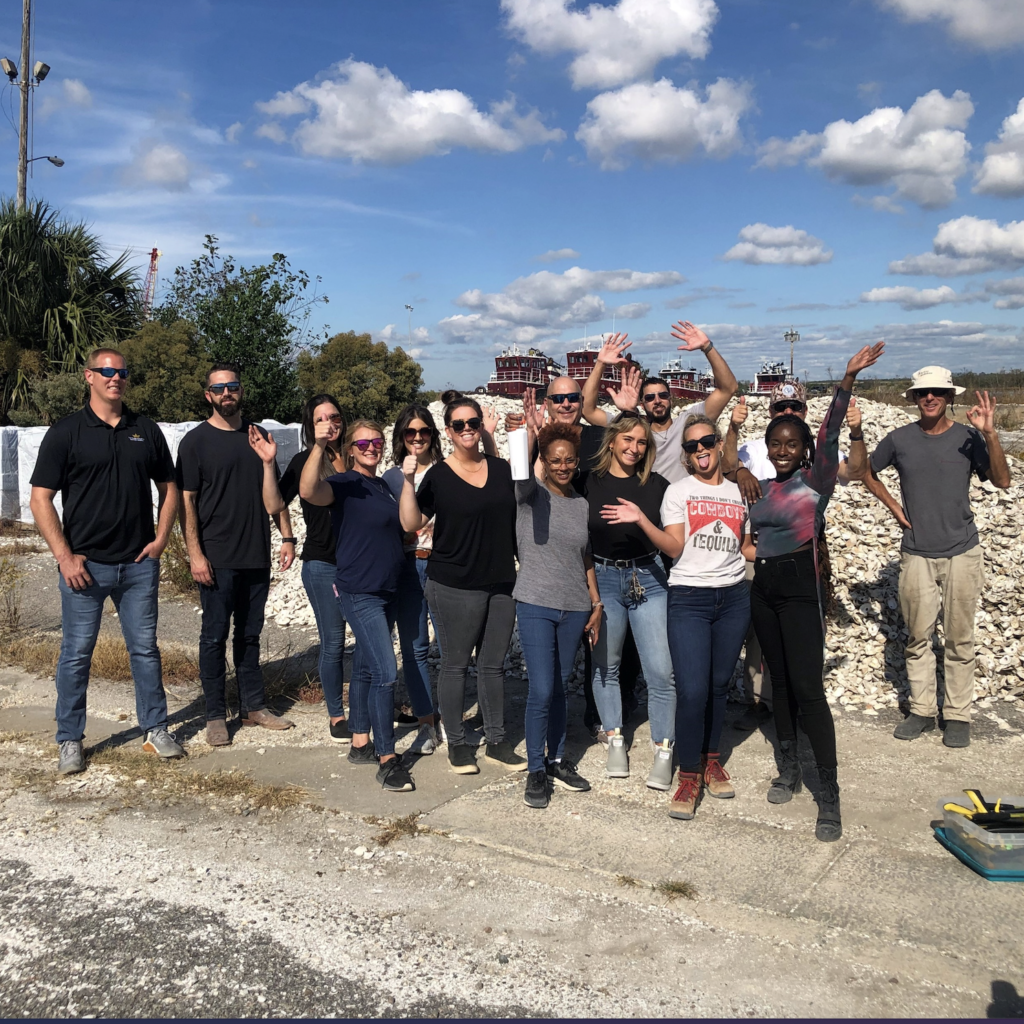 Oyster shell sorting
We're still hosting weekly shell sorting events with friends at DNR SCORE and have removed a total of 1267 lbs of debris from recycled oyster shell so far in 2022!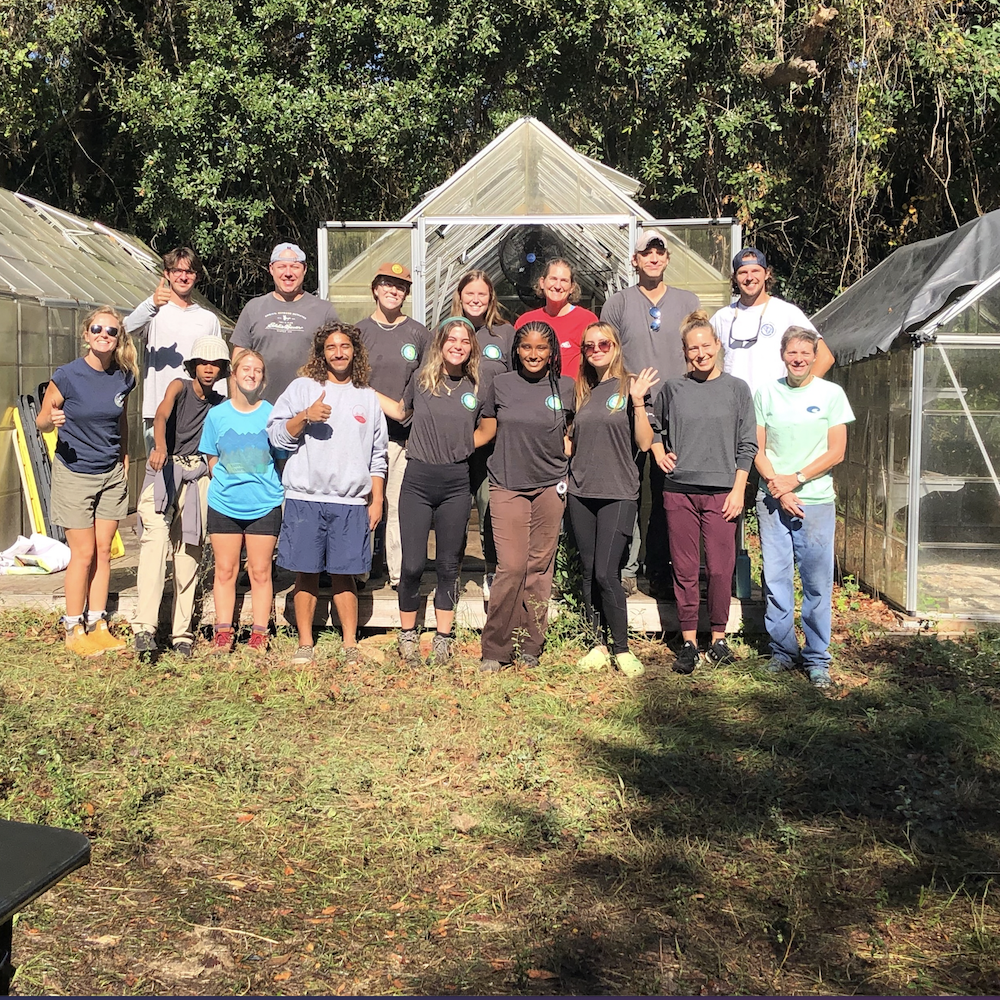 Let's clean up!
Our hard-working volunteers got to work to help DNR SCORE clean out their greenhouses to get ready for plantings next season. They cleaned over 5,000 pots and hundreds of trays!
Hard work pays off!
We had a small but mighty group of volunteers that came out for a shell bagging event with DNR SCORE. They churned out 22 bags a piece in under 2 hours! Way to go!
#ChasWaterkeeper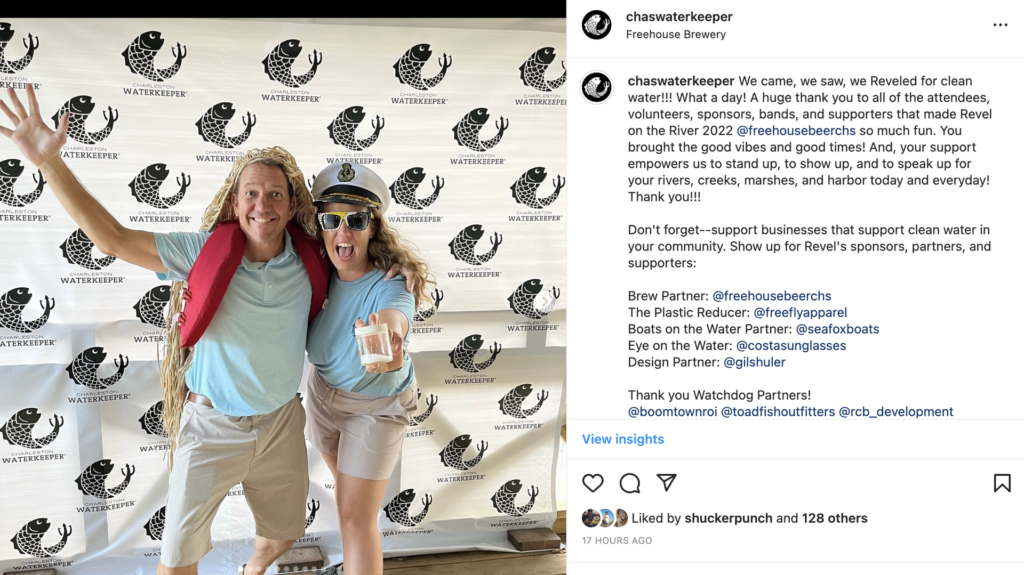 Thanks all that came to Revel this year! Don't forget–support businesses that support clean water in your community. Show up for Revel's sponsors, partners, and supporters:
Brew Partner: @freehousebeerchs
The Plastic Reducer: @freeflyapparel
Boats on the Water Partner: @seafoxboats
Eye on the Water: @costasunglasses
Design Partner: @gilshuler
Thank you Watchdog Partners!
@boomtownroi@toadfishoutfitters@rcb_development@vaporelementalwear@charlestonpartycat@the_exchange_co@alyssondra@planetpurposesolutions#KSAInsurance#LowcountryShuttersandShades@dirtysouthsurfers@natureshighwaycbd@marshwearclothing
Thank you Clean Water Partners!
@stono_construction@rigwalife@orvischarleston@charlestonoutdooradventures@emergerstrategies@thesustainableangler@fish_shimano_north_america@awendawgreen@captainschoiceyacht@rhodesyachtdesign
Oysters  Beer  Tacos
@freehousebeerchs
@lowcooysters@rebeltaqueria
The Bands 
@jordanigoemusic@dallasbakerandfriends@daniellehowlemusic
Raffle prize participants! 
@costasunglasses@mckevlinssurfshop@parrotsurfandskate@coastalexpeditions
@guildedhorn@marshwearclothing@fish_shimano_north_america@freeflyapparel@rigwalife@vaporelementalwear@toadfishoutfitters@charlestonpartycat@orvischarleston@dirtysouthsurfers@natureshighwaycbd@emergerstrategies@thesustainableangler
Let's Get Social
Don't miss any of the action for clean water: especially the weekly restoration events! Be sure to follow along on Facebook, Twitter, Instagram, and now LinkedIn!