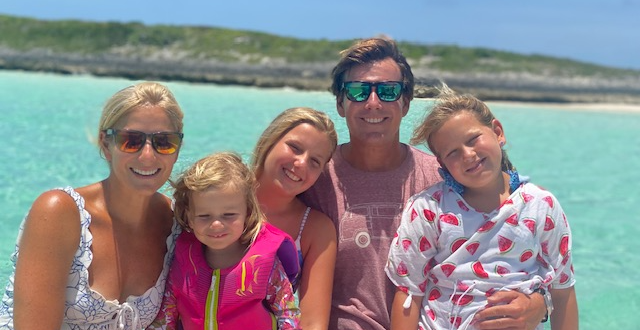 INTERVIEW WITH RUSSELL CANARD
We caught up with our champion, Russell Carnard!
HP: Why do you choose to support Charleston Waterkeeper?
RC: We need a watchdog to ensure our water is clean, free of pollutants and other random crap, no pun intended, from floating around. CWK provides the checks and balances necessary to keep a close eye on this, which allows everyone and everything to enjoy all that our waterways have to offer.
HP: What is your favorite way to enjoy clean water?
RC: Surfing and boat drinks with my family.
HP: What is your favorite waterway in Charleston?
RC: Cedar Creek… when I am not getting stuck.
HP: Tell us something interesting about yourself that we might not know?
RC: At one point, I had one of largest collections of East Coast shaped surfboards from the 1960s- bottom line, it took up too much room at my house. Should have gotten into matchbox cars.
Russell Canard, RCB Development – Principal
As a Managing Partner, Russell oversees all acquisitions, leasing, architectural/design and operations for RCB Development. Prior to RCB, Russell was a Principal with Cresa Partners in Washington DC, the largest Tenant-only commercial real estate advisory firm in the country. Since 2001, Russell's primary role at Cresa was strategizing, developing and implementing real estate plans that were tailored to his clients' needs, specifically with relocating, renegotiating, purchasing, expanding, and/or downsizing their office space. Russell received a B.A. in Business Management from Gettysburg College.