January 2023 Keeper's Report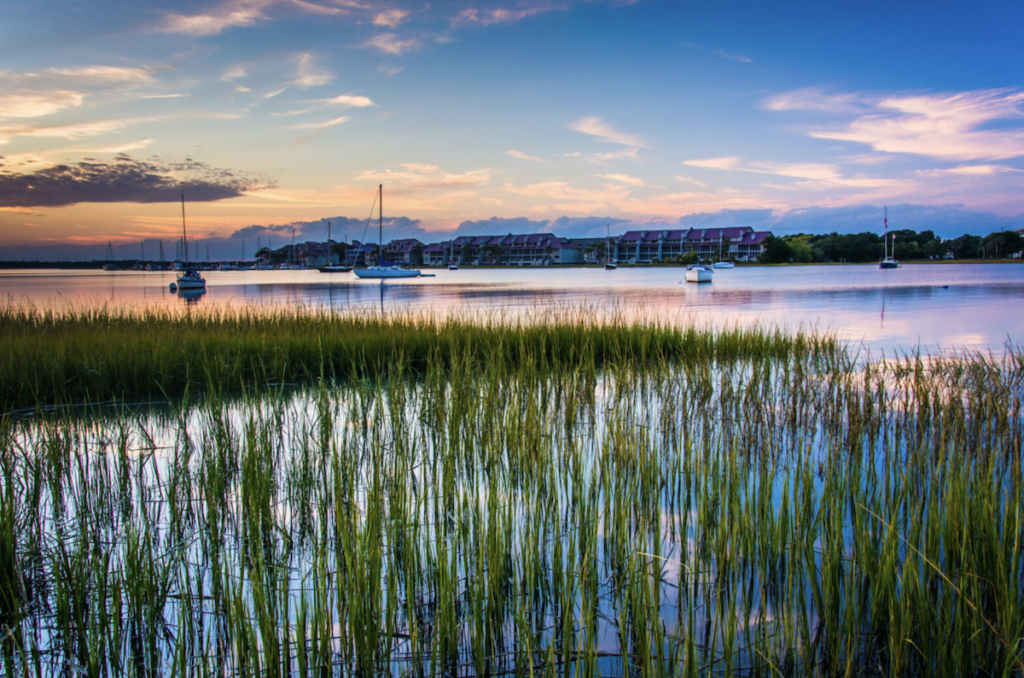 Happy New Year and welcome to your January 2023 Keeper's Report! In reflecting on our success in the fight for cleaner, healthier waterways and creeks in 2022, it is clear that this community is a force for good and ready to see change. Collectively our team of volunteers and strong local supporters have challenged and inspired us to start 2023 with a renewed sense of drive and purpose behind everything we do!
The marsh and oyster restoration projects are humming along and we are already seeing impressive numbers! We continue to serve as a strong and united voice for your harbor, rivers, and creeks thanks to our community scientists, Creek Watchers, and waterway stewards who are out daily collecting and analyzing data and reporting on your waterway's health.
This year we are continuing our push for better state policy for septic tanks near coastal waterways, calling on DHEC to regulate PFAS (forever chemicals) pollution, and working to prevent the destruction of almost 200 acres of wetlands on the Cainhoy peninsula, plus much more!
We are so appreciative of those that are taking the initiative to get out there and make a positive impact in your community. Keep up the good work!
News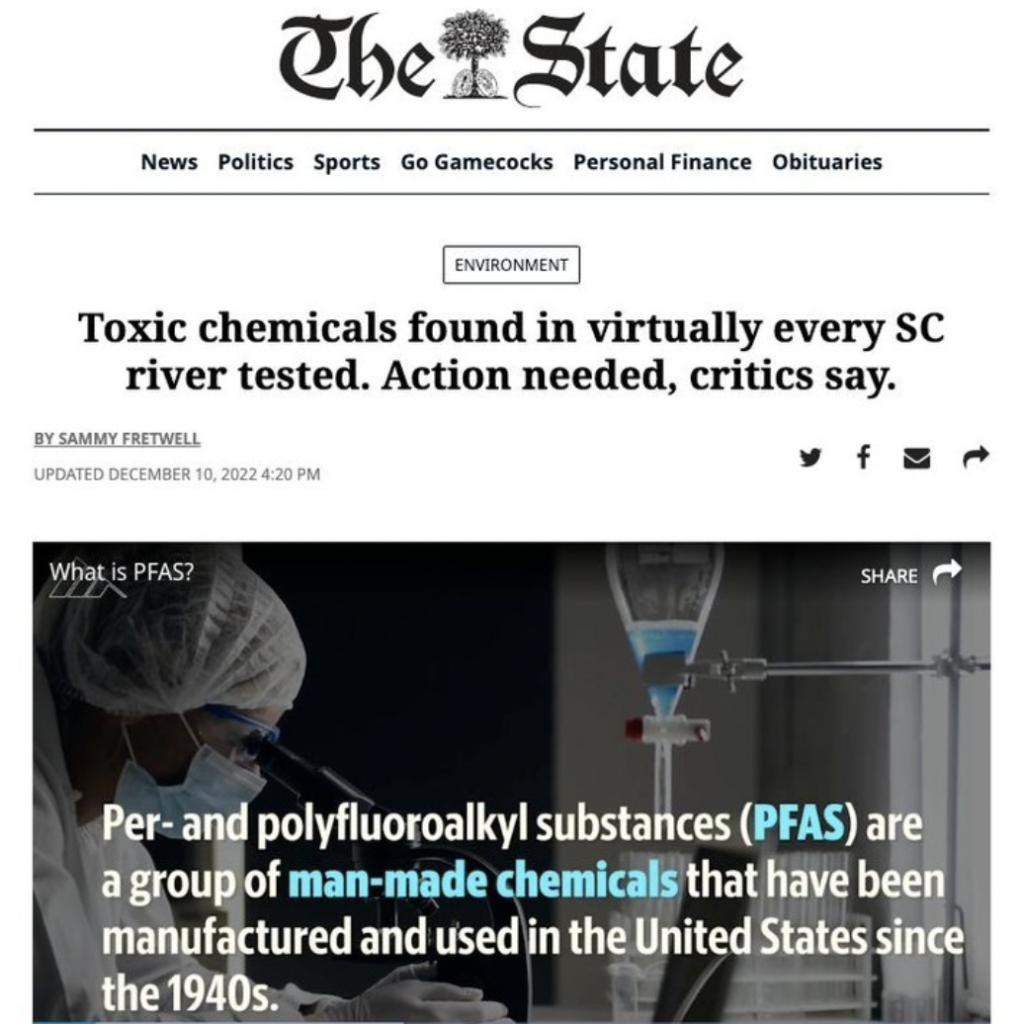 What is in your water?
Evidence of PFAS contamination in the harbor, Ashley River, and Cooper River has existed for 20 years. It's in the water, sediment, fish, and dolphin. It's good to see some testing and movement from DHEC, but it's long past time for action.
The State: Read today!
What action are we taking?
Concentrated clusters of septic tanks on small lots are not good for our coastal waterways, marshes, and oyster beds. State regulators are too narrow-sighted about their environmental impact. We're taking legal action to change that.
Live5 News: Watch today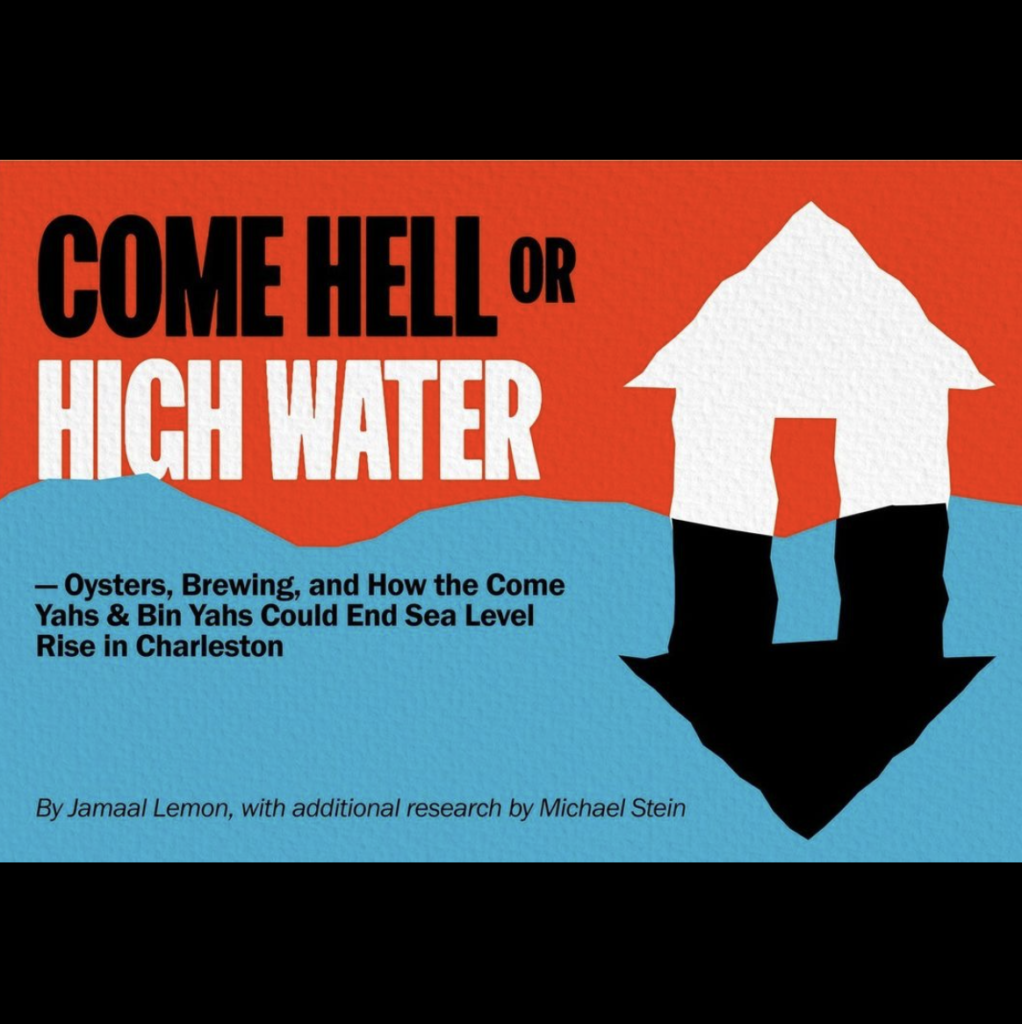 "Water don't lie"
Excellent, excellent read here from @sweetgrass3 in @goodbeerhunting on Charleston's relationship with water. This one really stands out, do yourself (and your community) a favor and read it.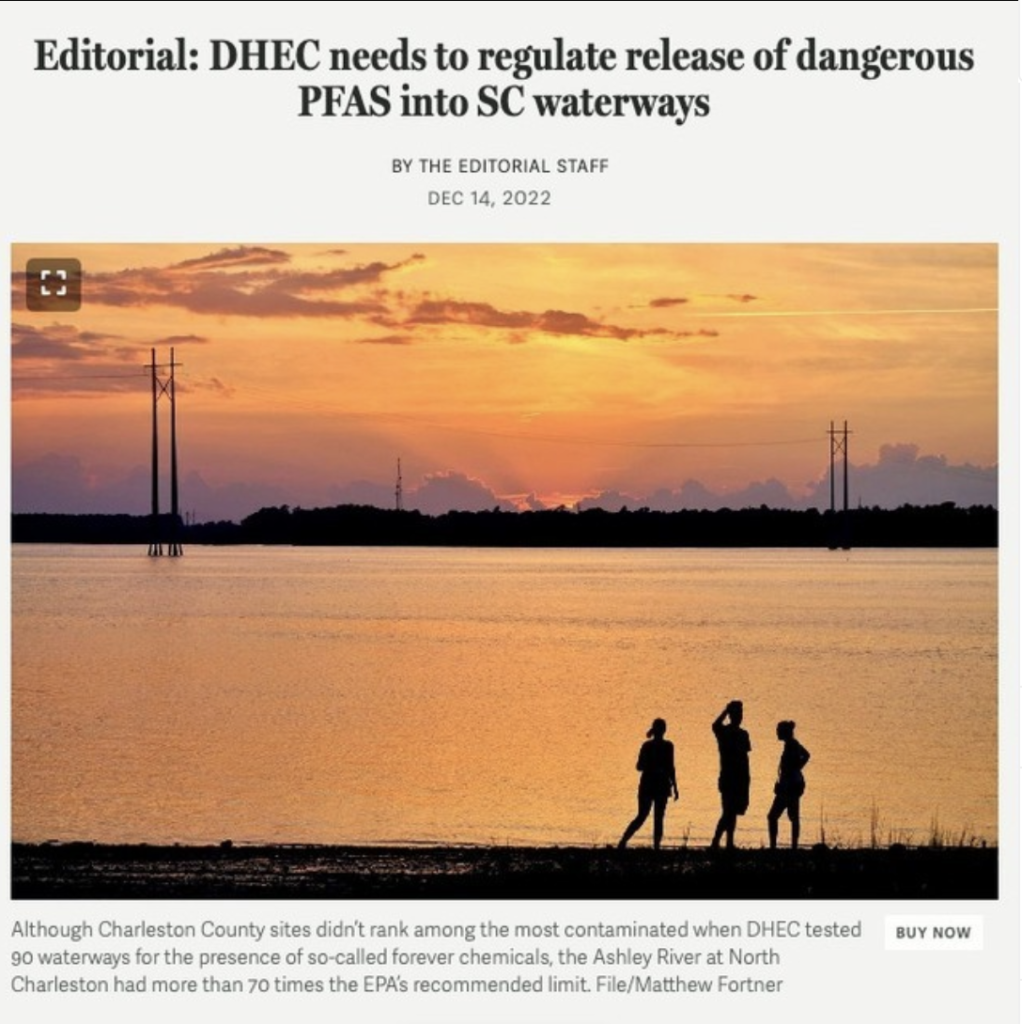 Let's get it done!
Yes! Key point of reference: DHEC has (and has had for a long time) the ability to stop this problem at the source through the Clean Water Act and its National Pollutant Discharge Elimination System authority.
Post and Courier: Read more
Member Spotlight
The Stormy Day Samplers!
We absolutely loved catching up with Cris Sumpter and Tony Brown. These two amazing guys have served as Creek Watchers for Charleston Waterkeeper since 2018!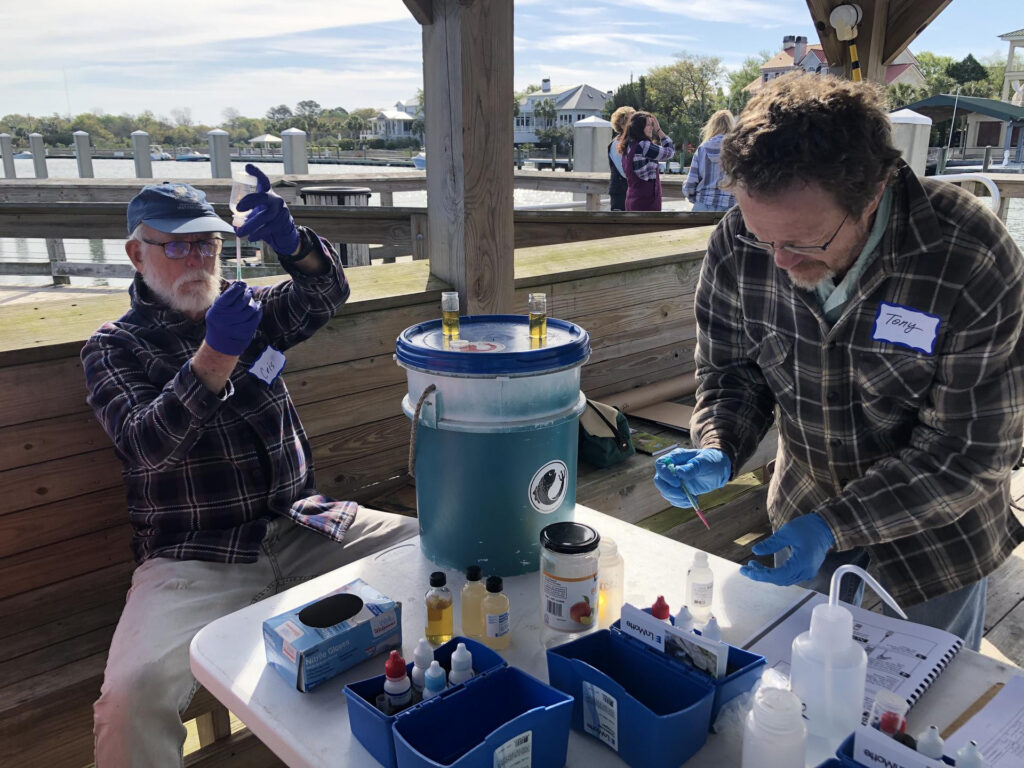 Action Packed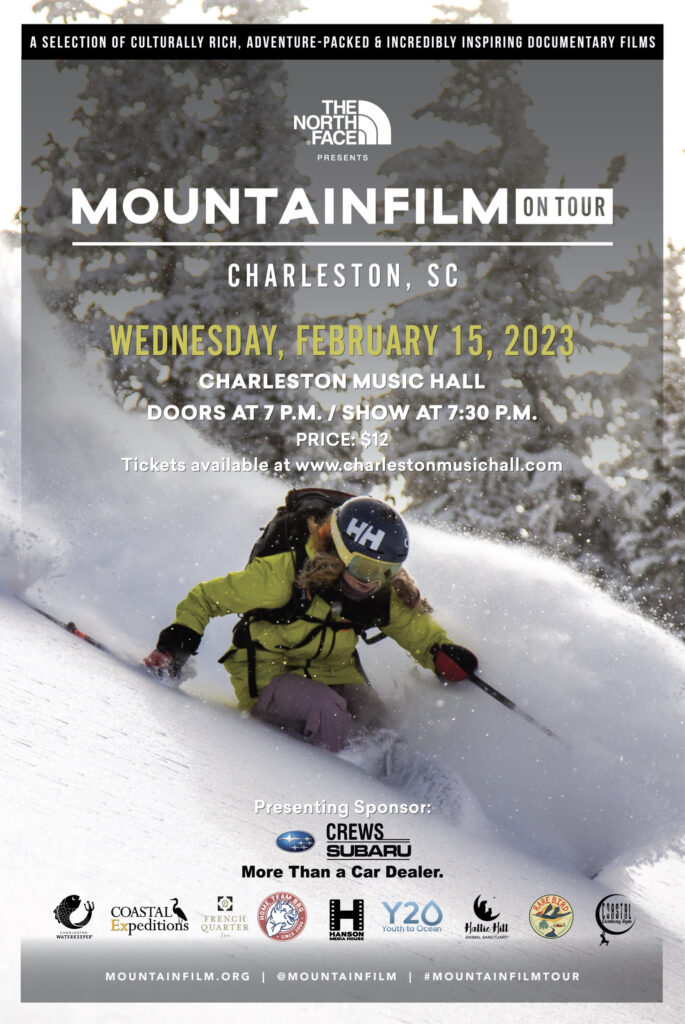 Clean Water Updates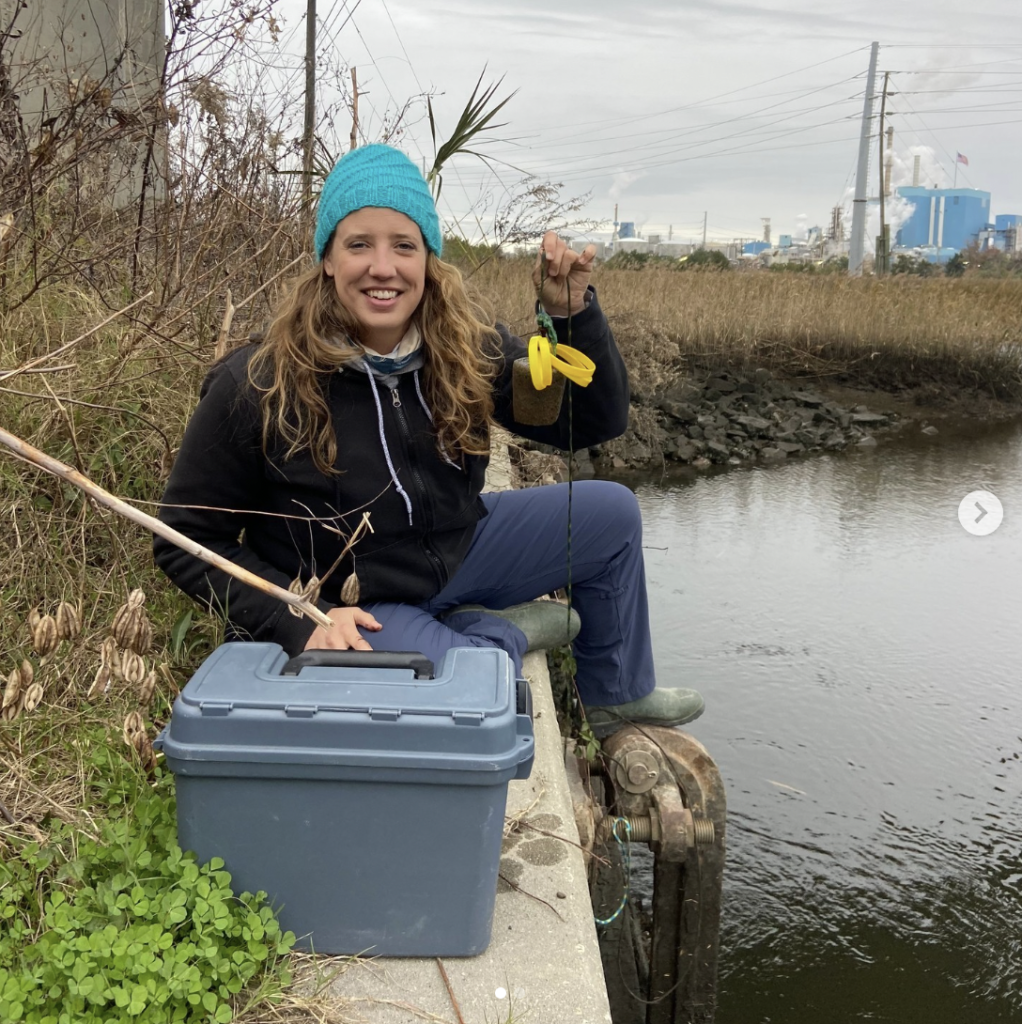 Passive samplers
We completed another round of passive sampler collections with NOAA in November and December. These samplers sat in the water for a month and will now be tested for pesticides and PAHs.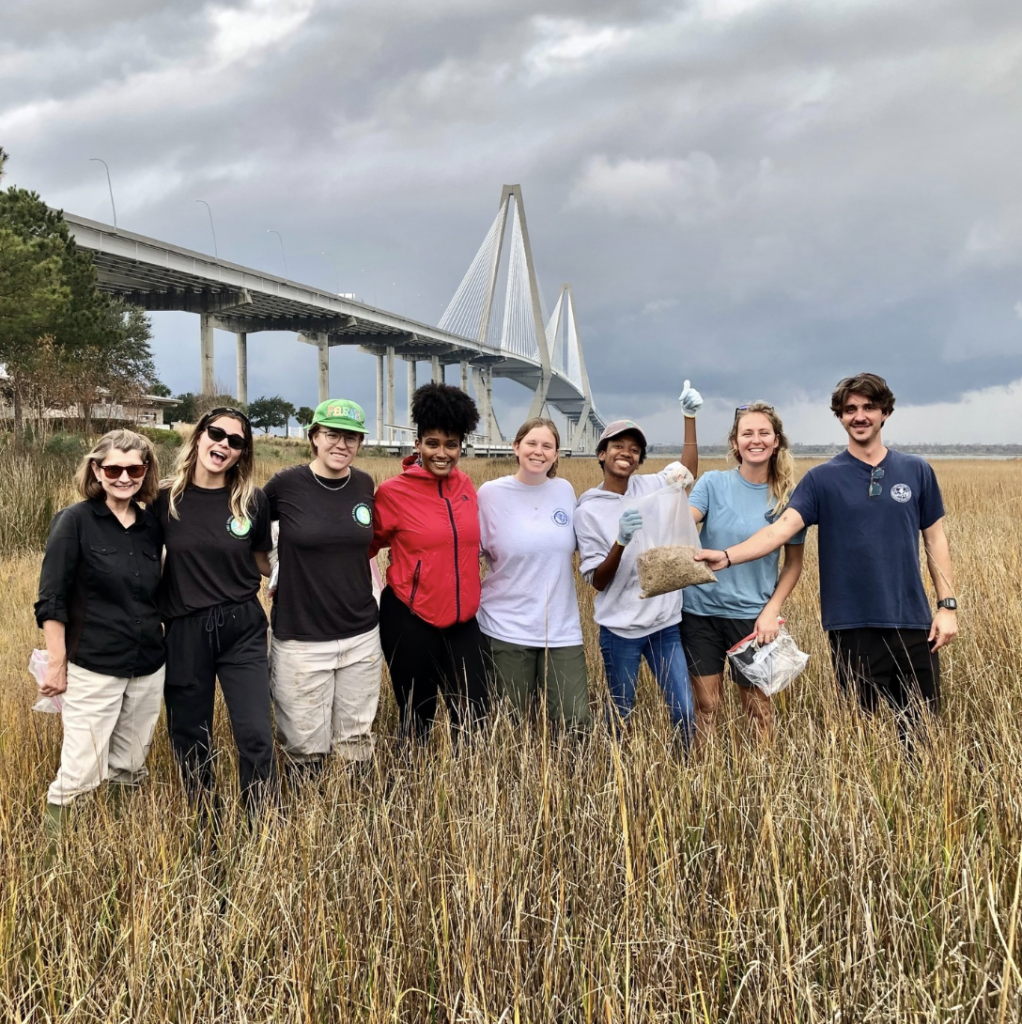 Sign up!
We completed 3 seed collection events with DNR SCORE in December/January where volunteers helped collect over 1 million seeds! We'll start planting the seedlings on January 19.
Certified!
We've been working on training up more Creek Watchers through regular Adopt-A-Stream Workshops.
Email [email protected] if you're interested in becoming a Creek Watcher!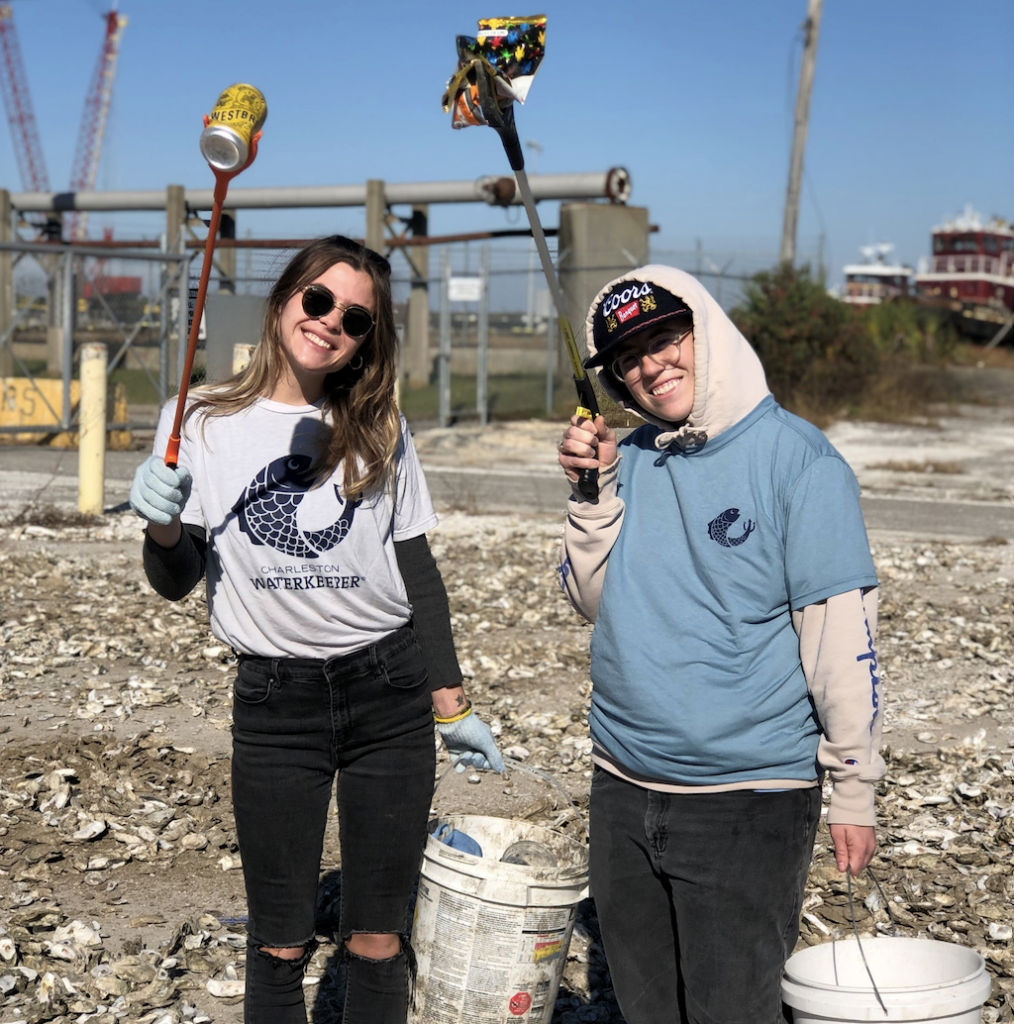 Let's clean some Oyster shells!
Every Tuesday afternoon we work with DNR SCORE and volunteers to remove trash from recycled oyster shells. In 2022, volunteers helped remove nearly 1 ton of debris!
#ChasWaterkeeper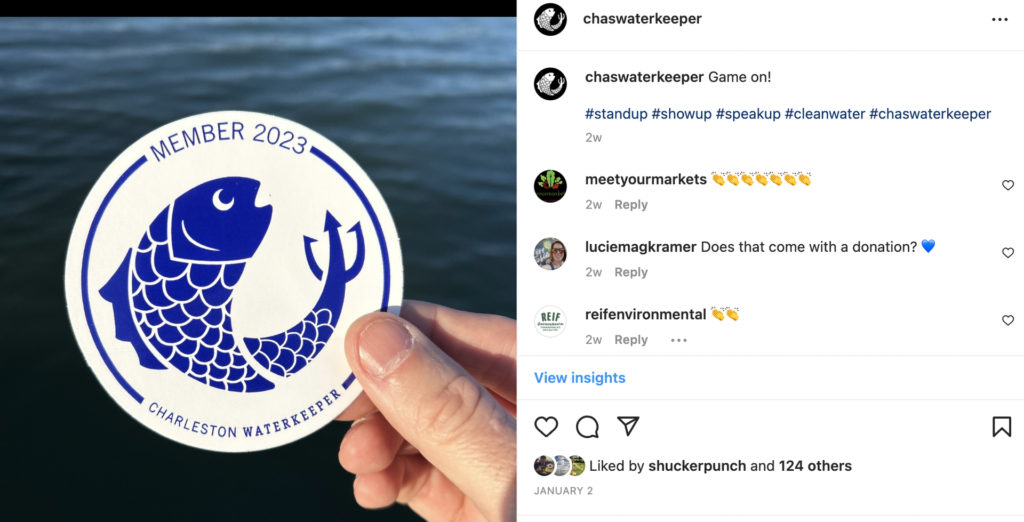 New Year, New Stickers!
We are fully dedicated to protecting and restoring your waterways for future generations and cannot do this incredible and impactful work without you! Show up for clean water by becoming a member.
Let's Get Social
Don't miss any of the action for clean water: especially the weekly restoration events! Be sure to follow along on Facebook, Twitter, Instagram, and now LinkedIn!