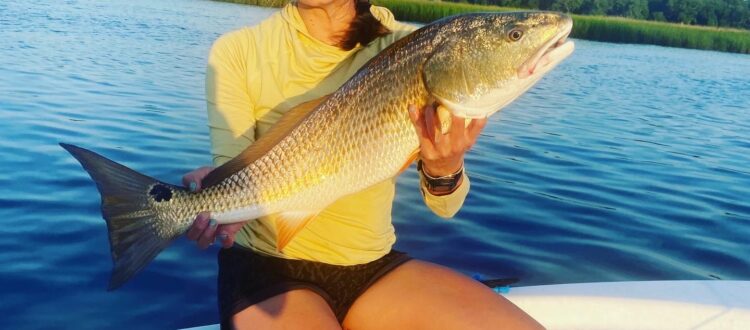 INTERVIEW WITH BEA GIRNDT
We caught up with all time favorite, Bea Girndt!
HP: Why do you choose to support Charleston Waterkeeper?
BG: I support Charleston Waterkeeper because clean waterways are directly connected to healthy lands and a thriving community. The staff is in the courtroom, in the lab, and on the water, fighting to defend and restore our right to clean water. It's comforting to know that someone is keeping a close eye on the water that I love to swim and fish in.
HP: What is your favorite way to enjoy clean water?
BG: This is a tough one, but I am going to have to say fishing for tailing redfish at sunset on a flood tide.
HP: What is your favorite waterway in Charleston?
BG: There is something special to me about the stretch of the Intracoastal Waterway from the Isle of Palms to the Cape Romain National Wildlife Refuge and the creeks that feed from it. Everything seems a bit quieter and wilder.
HP: Tell us something interesting about yourself that we might not know?
BG: I lived on Goat Island for 2.5 years and commuted to the mainland by boat each day. I've seen some of the most beautiful sunrises and sunsets on the water.
Bea Girndt, Outreach and Events Director, Lowcountry Land Trust