March 2023 Keeper's Report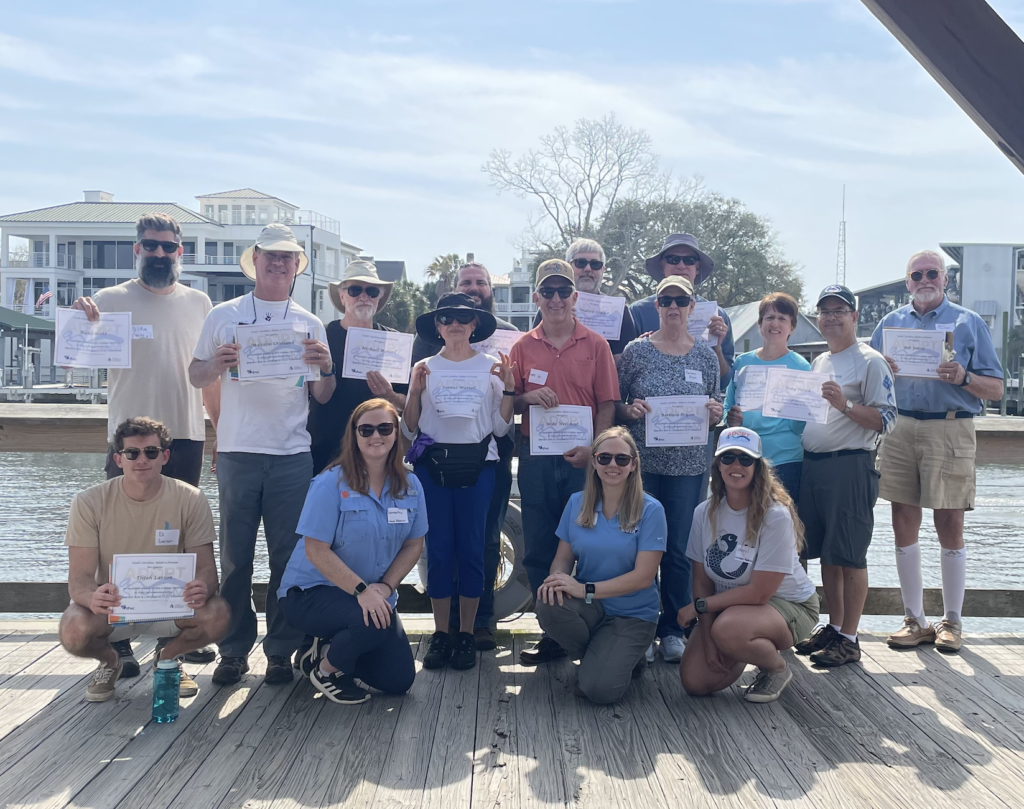 Welcome to your March 2023 Keeper's Report!
We are so happy to recognize Cheryl Carmack, our leader of science and volunteerism, and the stellar crew of recently certified Creek Watchers (pictured above). These individuals will be collecting data and reporting on the health of your waterways every month. Thank you and keep up the good work!
Charleston Waterkeeper thrives on synthesizing data to keep you informed and to support action on the issues that impact your waterways. This past month we removed over 600 lbs of debris from recycled oyster shell, planted over 15,000 Spartina seedlings, deployed passive samplers with NOAA that test for pesticides and PAHs, trained 25 Creek Watchers, and responded to several pollution reports from local citizens who are passionate about making sure your waterways are clean and healthy.

Looking ahead, water quality testing picks up steam in April and our Swim Alert bacteria testing starts in May providing you and your family with the information you need to get out on the water this spring! We are actively engaged in important issues like the Union Pier redevelopment, the effort to clean up bacteria pollution in James Island Creek, the massive development development on the Cainhoy peninsula, and more. We will keep you updated every step of the way.
The common thread in all of our work is an unwavering belief that together we can create a Charleston where all your waterways are healthy, and protected!
Latest News
---
---
🌊 Member Spotlight 📣
Public Waterway Access Map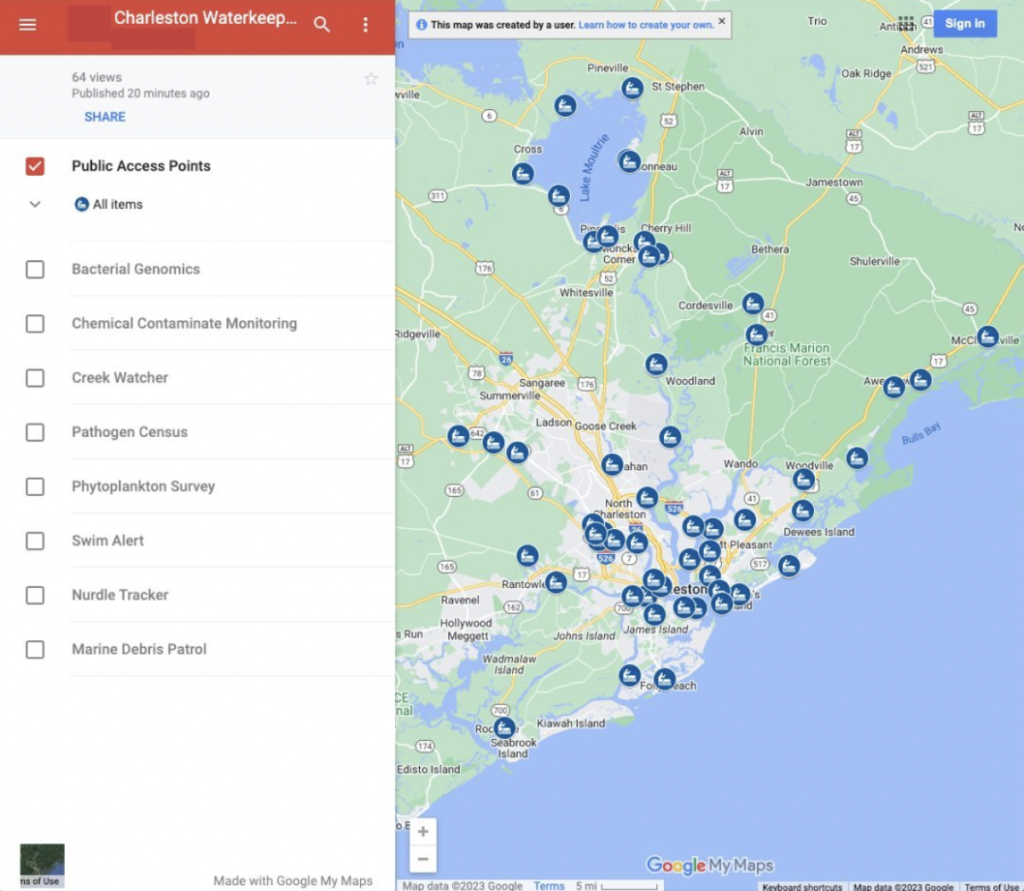 The law says your waterways belong to you! You have a right to use and enjoy them for swimming, fishing, and boating. Check out our public access map and get out there today, you might just find your new favorite spot.
Events
---
---
---
🦪 Clean Water Updates 🌱
---
---
---
#ChasWaterkeeper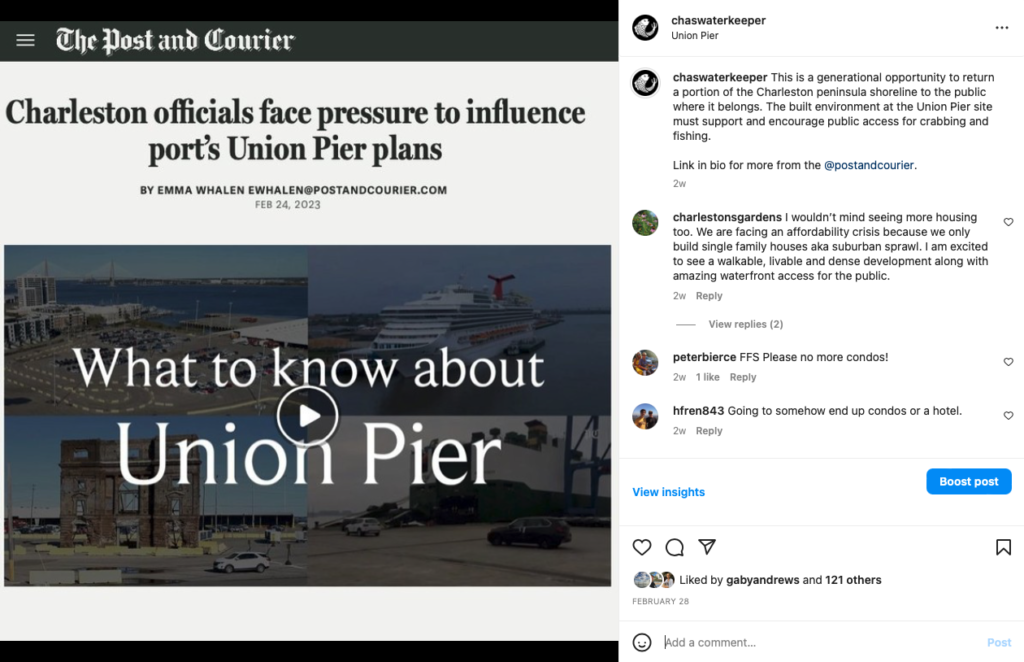 Union Pier
This is a generational opportunity to return a portion of the Charleston peninsula shoreline to the public where it belongs. The built environment at the Union Pier site must support and encourage public access for crabbing and fishing. Public access must be on a human scale–not just marinas, piers, and promenades.
Let's Get Social
Don't miss any of the action for clean water: especially the weekly restoration events! Be sure to follow along on Facebook, Twitter, Instagram, and now LinkedIn!