October 2022 Keeper's Report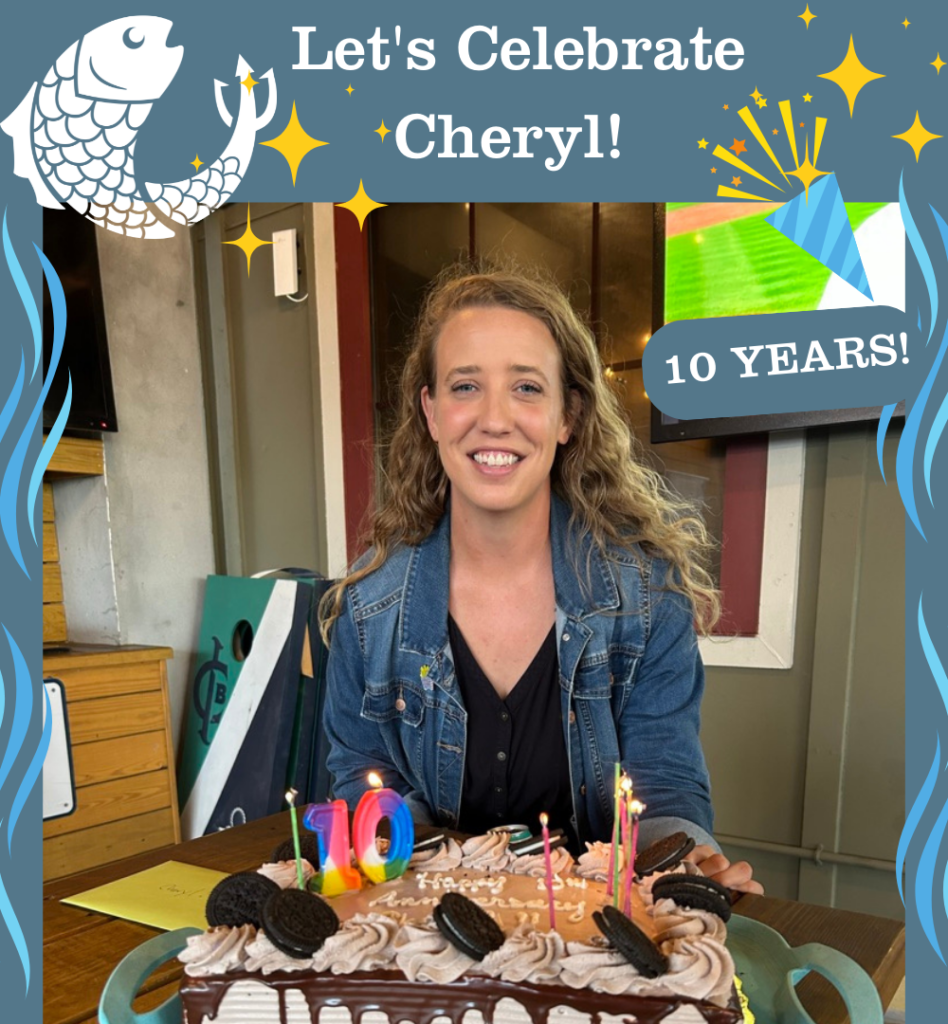 Welcome to your October 2022 Keeper's Report!
We're dedicating this Keeper's Report to the one and only leader of our thousands of volunteers, brilliant scientist in the lab, and educator in the field–Cheryl Carmack, in celebration of her 10th year at Charleston Waterkeeper!
Cheryl has devoted a decade of her life to restoring and protecting your waterways each and every day for you and for future generations. And, as you can see, in the "Clean Water Updates" section she is not slowing down! Her persistence, attention to the details, and hard work is why Charleston Waterkeeper continues to thrive.
Get your Revel tickets today in honor of Cheryl's 10th Anniversary at Charleston Waterkeeper and come celebrate Cheryl and clean water!
– Your Charleston Waterkeeper Team
News
Member Spotlight
How's the water?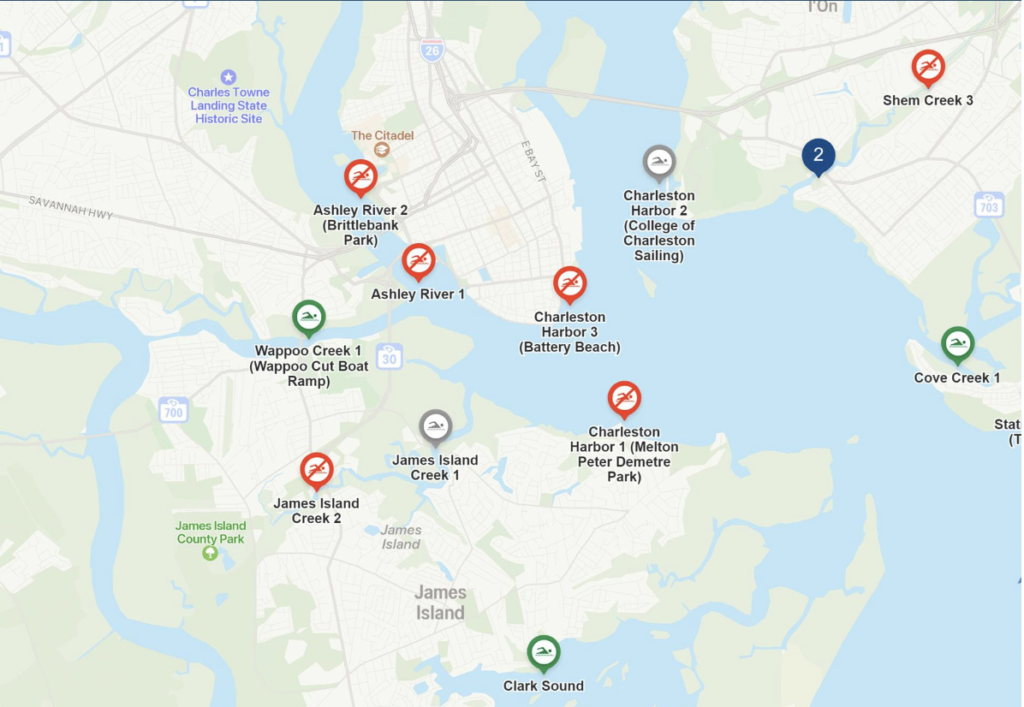 We were not expecting these results! No rain this week, but we did grab samples on a low tide. Tidal stage really does make a difference! What we found was lots of red around the Harbor, into the lower Ashley River, James Island Creek and Shem Creek. Swimming and other water-based recreational activities are not recommended. The Wappoo Cut, Cove Creek, and Hobcaw creek held greens again this week! Know before you go by checking the water quality.
Clean Water Updates
#ChasWaterkeeper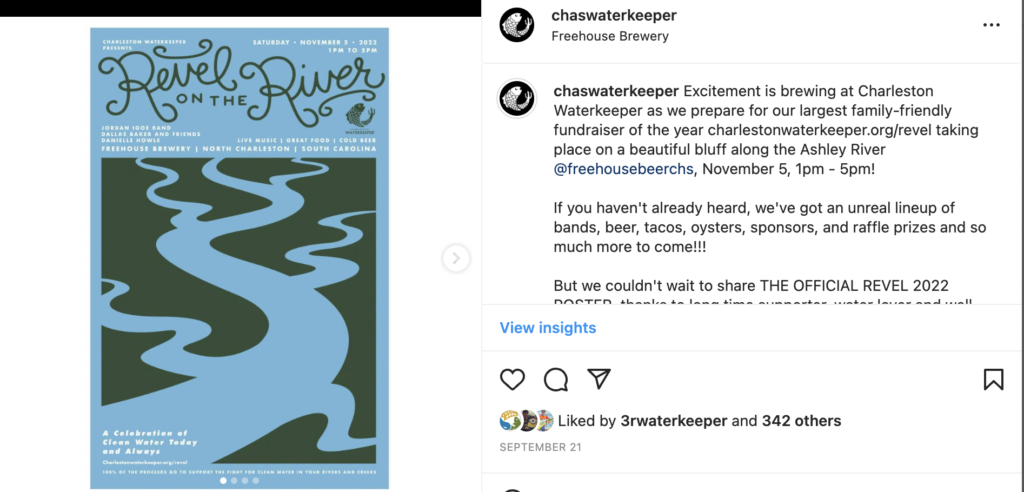 Revel on River!
Revel on the River: @freehousebeerschs Nov. 5, 1pm – 5pm tickets are ON SALE NOW! Stand up for clean water and get your tickets before they are gone and contact [email protected] to learn more about Revel Partnerships.
BANDS + BEER + OYSTERS + TACOS
@freehousebeerchs @jordanigoemusic @dallasbakerandfriends @daniellehowlemusic @lowcooysters @rebeltaqueria
WE LOVE OUR PARTNERS!
@freeflyapparel @seafoxboats @costasunglasses @gilshuler @boomtownroi @toadfishoutfitters @rcb_development @vaporelementalwear @marshwearclothing @charlestonpartycat @the_exchange_co @emergerstrategies @alyssondra @planetpurposesolutions #KSAInsurance #LowcountryShuttersandShades @rhodesyachtdesign @coastalexpeditions @stono_construction @rigwalife @orvischarleston @guildedhorn @charlestonoutdooradventures @marshwearclothing @dirtysouthsurfers @natureshighwaycbd @mckevlinssurfshop @parrotsurfandskate @awendawgreen
#standup #showup #revelontheriver #charlestonwaterkeeper #oysters #beer #music
charlestonwaterkeeper.org/revel
Let's Get Social
Don't miss any of the action for clean water: especially the weekly restoration events! Be sure to follow along on Facebook, Twitter, Instagram, and now LinkedIn!